It´s good to be back! I am, of course, talking about writing this blog, and not about one of my favorite cities ever. 😉 This past year has been packed to the brim with work and activities. Conferences, lectures, teaching, and of course, attending the world's biggest fitness run held in Denmark, the DHL Relay Race. Here, four colleagues of mine and I battled it out against other teams from all over Denmark, from different departments, and from different companies, in a 5×5 km race. Now, I don´t think we were pushing any ranks — however, I am proud we could achieve a two hour time for this challenge.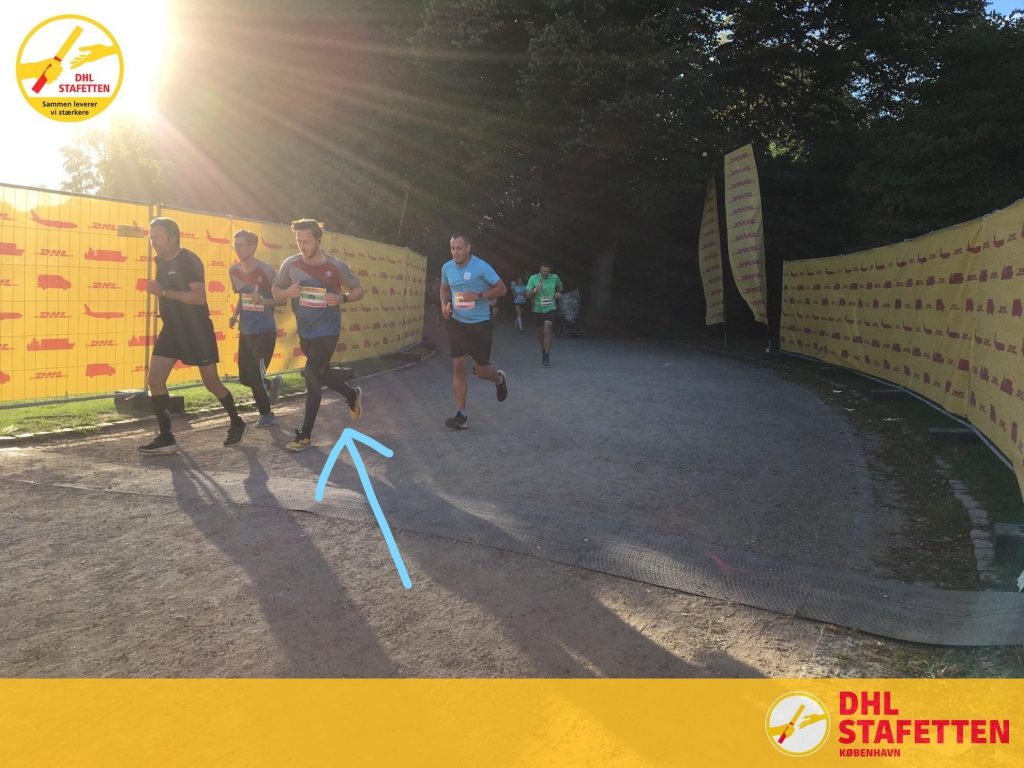 Denny running the DHL Relay Race.
Nonetheless, enough about Denmark and Copenhagen, and the cardiovascular achievements of my colleagues. Let me tell you about how I had the opportunity to visit Gothenburg again, now for two whole months!
As any PhD student, I was sitting and considering what I needed to do in order to make something interesting out of my work, what would make this publishable? And as always, when you are out of ideas, you instantly tell yourself that an in-vivo* study would be perfect, not realizing the amount of preparation and work that needs to be done beforehand.
As I was sitting by my desk, frustrated, emailing countless of people in order to try to get this going, I received a reply from a good friend of mine in Gothenburg. And would you happen to know, he is currently supervising another PhD student, who wants to conduct what are essentially identical experiments to those I do, and is asking me if I can come to AstraZeneca in Gothenburg to teach that student. In exchange, he would allow me to do my own experiments where they already have the experimental setup.
Now, I am not a big fan of astrology, but when I tell you that the stars aligned, they did. This was saving me weeks, even months, of logistical work! A few meetings later, and I was already onboard the train, to not only get back to my favorite city, but to also meet some of my COLOTAN colleagues!
Unfortunately, the two months passed surprisingly quickly, however, such is expected when you are having fun and making progress! I enjoyed seeing my old friends, colleagues who I hadn´t seen since we last met in Italy, and of course, the sunsets of west coast Sweden.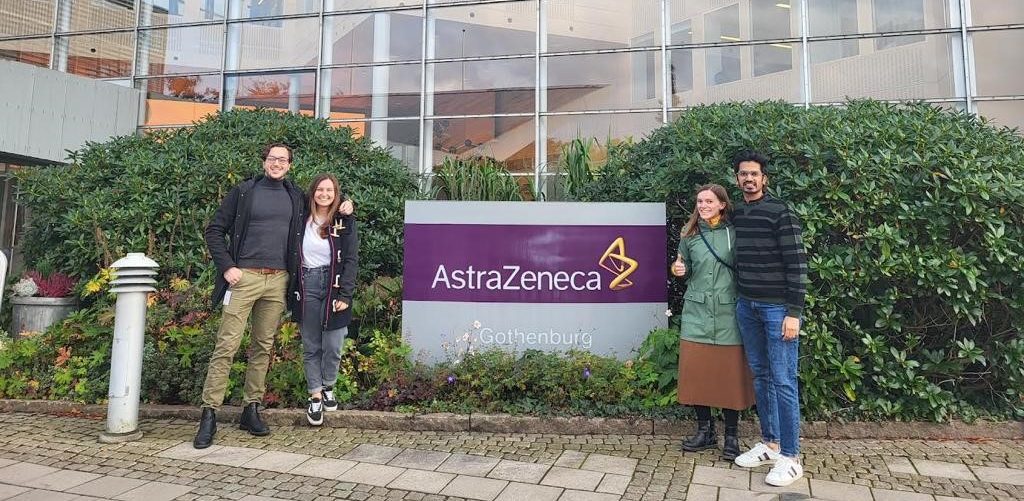 Outside the main facilities of AstraZeneca in Gothenburg. From left: Denny, Lea, Rebekkah, and Harshad
It is now time to head back to Denmark and analyze my new results. Crossing my fingers that something interesting will come of these studies!
Lastly, a big thank you to AstraZeneca and the University of Copenhagen for being able to accommodate this collaboration with lightning speed, displaying the strength of the Nordic Pharma community.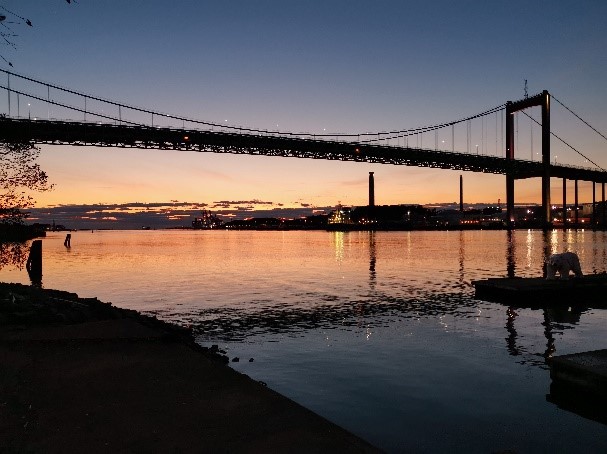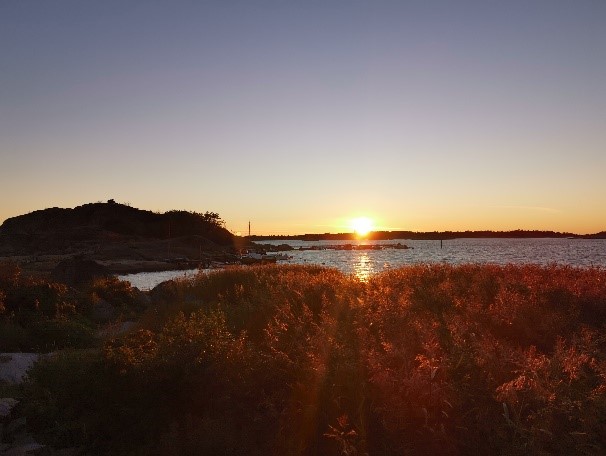 Sunsets at Älvsborgsbron (top) in central Gothenburg and Näset (bottom).
Denny Suljovic
*In-vivo refers to a study that includes animals