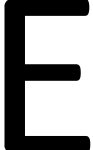 ither by choice or chance, you've reached my post. Not just any post, but the first in my series of posts. And we started straight away with a plot twist: it wasn't my life that changed; in reality, it was just me. But I don't want to confuse you! First things first, let's start with proper introductions.
In today's post we'll digest some of the challenges and benefits of moving to a foreign country; the first, baby steps and major aims of the project I just embraced; differences between working in industry and academia; and, finally, the upcoming plans for my Ph.D.
First things first
Hi! My name is Pedro and I was born in Portugal's capital, the sunny Lisbon.
5 months ago I embarked on a new adventure and joined COLOTAN, a EU-funded Innovative Training Network (ITN). I'm currently stationed as a Scientist (Marie Curie Ph.D. Fellow) at The Janssen Pharmaceutical Companies of Johnson & Johnson, which prompted me to switch from the scorching sun of Lisbon to the ceaseless drizzle of Antwerp. And how it rains in Belgium! (but we'll get there in a moment). In a nutshell, this it is.
Behind the scenes – Decisions, relocating to Belgium and joining Janssen
It wasn't my life that changed; in reality, it was just me.
Well, let me set the scene for this massive shift.
After many burning eyelashes, two theses defended, some articles published, conferences attended and a first job in Lisbon, I decided it was time for a change. I convinced myself that, regardless of my personal circumstances at the time, I needed a fresh challenge. That's how I decided to apply for the COLOTAN project and join Janssen R&D.
As an Early-Stage Researcher (ESR), I am now working in highly exciting and international network of academic and industrial partners. Also, I am pursuing a Ph.D. in Pharmaceutical Sciences at KU Leuven.
Friends and family: "Oh, but do you really think you need to move to another country to feel challenged? Why Belgium? Why don't you look for another job in Portugal?". Me: "Hold my beer!".
These were some of the questions that they asked me before I moved; and, of course, all of them are pertinent and many puzzled my wit for some time.
Pulling the film forward, after having already lived in two different apartments, dealing with immense bureaucracies/paperwork (capable of coping with Tolstoy's War and Peace) and having moved in the height of the COVID-19 pandemic, up to now, I can only tell you that I feel very thankful to be part of a team of brilliant minds and to have the opportunity to work for a lead pharmaceutical company like Johnson and Johnson, while doing my Ph.D.
PhDing – My job in Belgium versus my old one
In a few lines, my path boils down to a B.Sc. in Biochemistry, followed by a M.Sc. in Biotechnology. My experience ranges from the world of Medicinal Chemistry to those of Bioengineering, Regenerative Medicine and Biomaterials, in a narrative that encompasses the design of drug delivery systems (e.g. nanoparticles) containing pharma-relevant antibiotic based-ionic liquids and 3D cardiac microtissues derived from human induced pluripotent stem cells (hiPSC). Pretty cool, right?
You'd be thinking: he will probably choose something along the same lines… Well, not quite! I wanted to study a different organ and that's how the choice fell on the large intestine and I embraced a project aimed at establishing and characterizing novel translational colon in vitro models. And so, I packed my life in 2 suitcases and flew to Brussels (final destination: Antwerp) to start off this journey.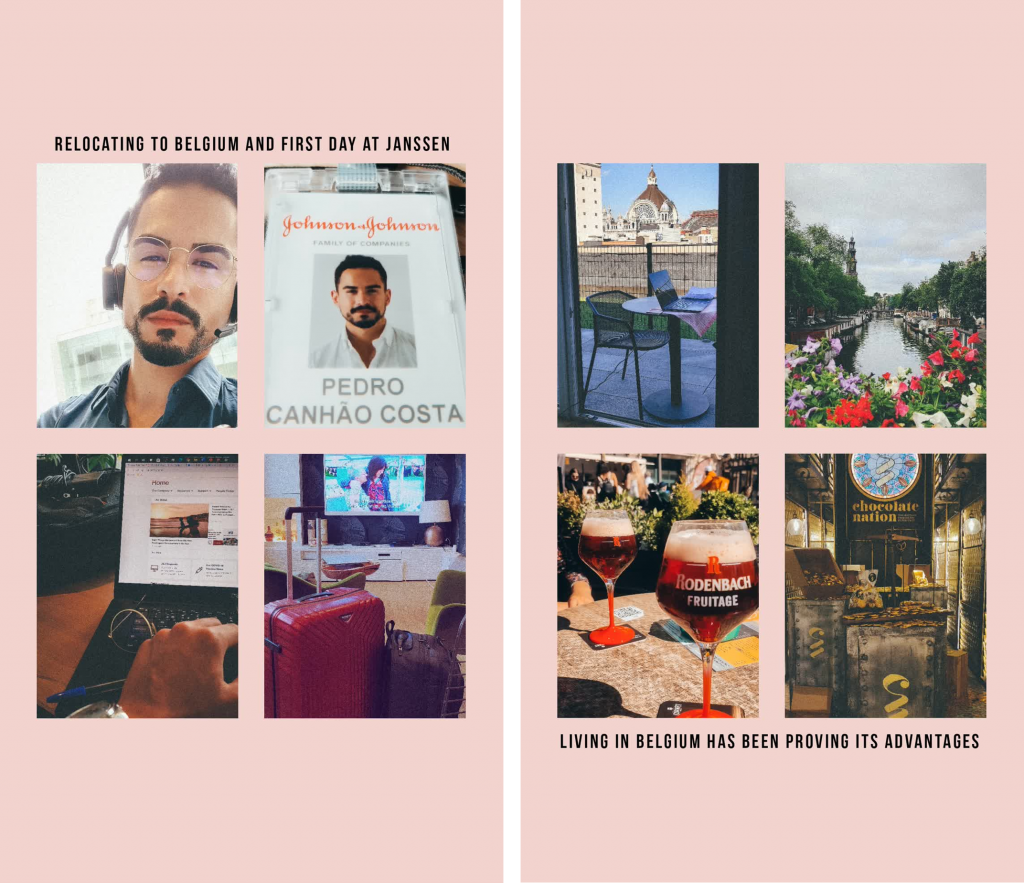 Behind the curtain – The Belgians, Antwerp and other daydreams
Being used to summers of more than 40 °C and long sandy beaches, where any raindrop is pure mirage, I must say that it has been, to say the least, challenging to deal with Belgium's constant rain.
However, living in Belgium has proven its advantages. I'll just list a few:
Languages | Yes, languages! And no, I still don't speak Dutch. Living in Belgium, depending on how you look at it, can be a very rich cultural experience. Having 3 official languages ​​(French, Dutch and German), it can be a great opportunity to learn a new language. I myself plan to join a Dutch course soon, in order to absorb more of the Belgian culture.
International atmosphere | Big one, especially for expats. Because Antwerp is such an international city practically everyone speaks English, which ends up making everyday life and routines much easier.
Central location in Europe | Belgium vibrates like the heart of Europe. This privileged location is perfect for weekend getaways to the surrounding countries (e.g. the Netherlands, Germany, France, Luxembourg, etc.). For instance, my birthday was spent in Amsterdam during a spectacular long weekend.
Beer and chocolate | Belgium is the primary chocolate producer immediately after Switzerland. Imagine the joy of a chocolate eater (spoiler alert: me) when I visited the Chocolate Nation in Antwerp. Quick suggestions: Neuhaus, Côte D'Or and Leonidas are good ones. I can say that now that I'm on vacation in Portugal the consensual choice of the Portuguese fell to Neuhaus. Also, if you enjoy craft/artisan beer, you're covered too. Did you know that Belgium has over 1500 beer brands and more than 700 different taste profiles?
Baby steps towards a common goal
COLOTAN is formed by 13 ESRs from all over the world with different backgrounds. From the very beginning, during the project's Kick-Off Meeting, which took place in June, I noticed that we were a very cohesive and multidisciplinary team, unified by a common scientific goal: improve colon targeting of drugs in order to efficiently treat diseases of the large intestine.
Intestine.

: It takes guts!
Currently, there is a huge need to develop more complex, biologically relevant and predictive preclinical tools to better mimic the colonic microenvironment in vitro.
Bearing this in mind, I aim to generate and in-depth characterize enhanced translational human colon-specific in vitro tissue models to examine drug disposition, metabolism, safety and toxicity, with focus on reproducibility and scalability for pharmaceutical use.
My ongoing work involves training in organoid culture, the selection compounds to be tested and carrying out some in vitro ADME/PK and Tox assays.
Besides, in such a short period of time, I've already had two opportunities to present my work at (i) the project's Kick-Off Meeting, where I met my fellow ESRs; and (ii) the ULLA Summer School 2021, where I contributed with a poster and a pitch presentation.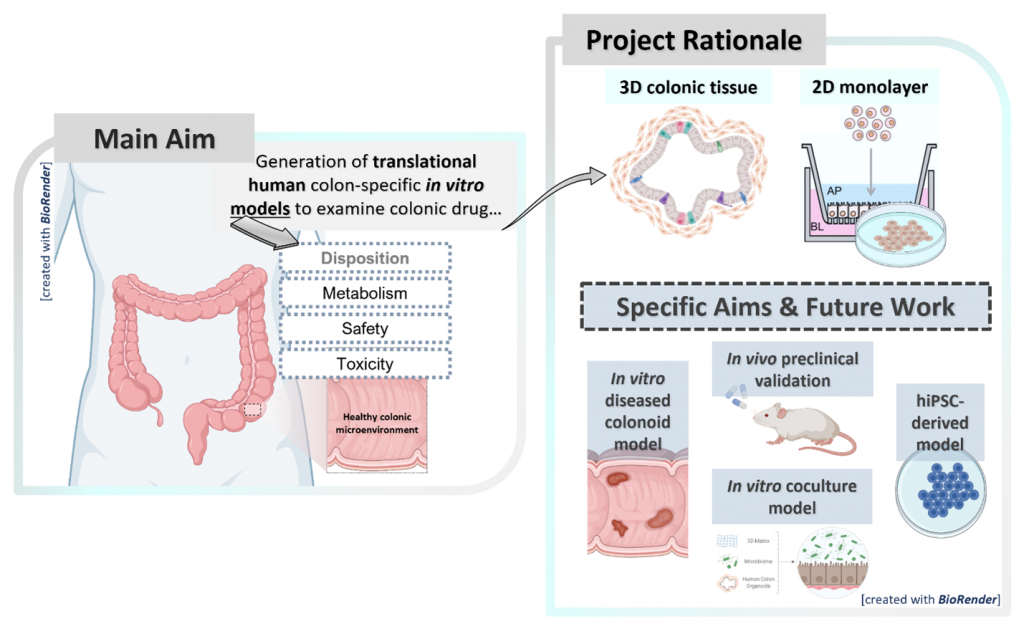 Attending conferences and networking – Exciting or daunting?
I love conferences! One of the aspects I like most about a conference is having to deconstruct difficult ideas and communicate them in a way that is understandable to the audience. Conferences are a great opportunity to learnand discuss ideas, but also to network and socialize.
From the 6th to the 8th of July, I attended the ULLA Summer School 2021. This year the event would take place in Uppsala, Sweden, but, sadly, due to the pandemic, it turned out to be virtual. Still, it was a very rewarding experience that, in addition to good science and diversified training modules, had amazing features, such as avirtual city, Gathertown, where participants bumped into each other, forcing the more introverted to socialize (great for networking!); and several social events, like the ULLA Cup, quizzes, escape rooms and even a UEFA EURO 2020 match streaming (perfect for football fans!).
Being still at an early stage of the project, I was reluctant to register, but I'm glad I did – the feedback I received was fantastic and, above all, it was a very fun and inspirational event!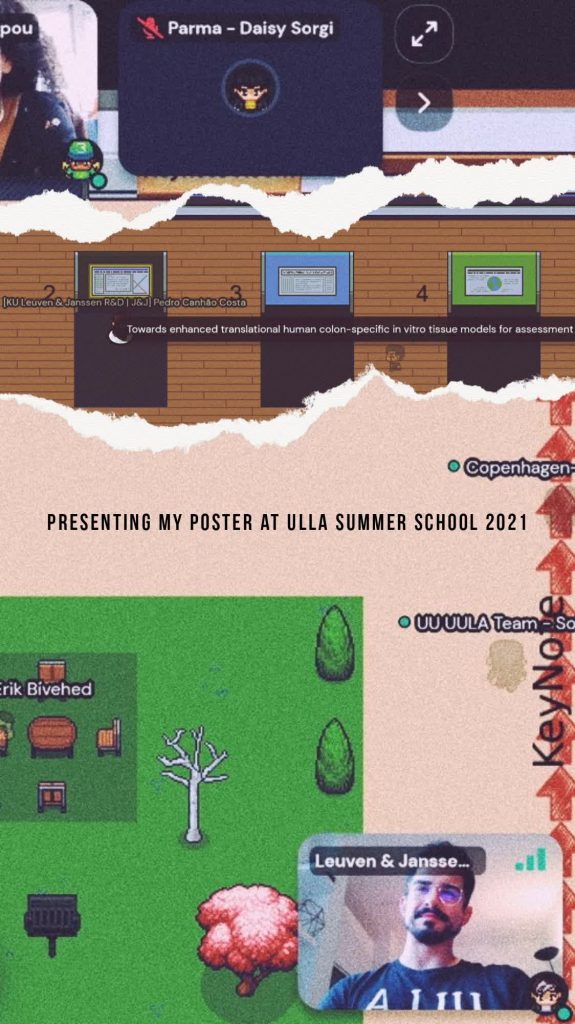 "A future where disease is a thing of the past"
Working in industry is a unique feel and different from the one you have at academia. Although I had previously worked on very translational projects, I would like to highlight the flexibility, the workplace culture and a sense of immediate impact of our research on patient lives as the main pros.
At Janssen, we are motivated to create "a future where disease is a thing of the past". I was lucky to find a very knowledgeable and welcoming team and a supervisor who is constantly available to support me both personally and professionally.
A tiny leap into the future – What's next?
To create a clear vision for you, the next steps in my project will be to generate 2D human primary-derived epithelial monolayers and differentiate both the 3D tissue and the 2D monolayers. I'm already getting ready for a busy fall and winter ahead.
Stay tuned for updates in my post coming out in February and don't forget to follow us on social media!
Author: Pedro Canhão Costa